The Academy of Future Scientists
Our supplementary science and STEM classes prepare your children for National & IGCSE exams and open new doors in the World of Science
SUPPLEMENTARY SCIENCE
& STEM CLASSES
Learning through hands-on experiments
Our classes feature a combination of theory and hands-on experiments, ensuring that our students are kept engaged.
Students will also be able to sit for the International University of New South Wales Science Examination (ICAS).
Weekly classes by awesome educators
We have customised classes for different age groups. They will help enrich students' science knowledge and prepare them for higher-order thinking skills (HOTS) questions.
We intentionally use small class sizes that allow for more personalised tuition and better exam scores.
Our students are encouraged to ask questions, try new angles to their approach, and take charge of their own learning, particularly if they are in secondary school.
All of our classes are taught in English, so if you are searching for a science enrichment programme that will help to supplement your child's learning in English, we can help you too!
All our trainers are passionate educators with a University science degree. Join our weekly supplementary science classes now to ensure a place!
About Our Exciting Science Programme
Proprietary Science Foundation Curriculum
Through our curriculum, our students are able to complete the entire IGCSE science syllabus in 3 years.
We currently run our classes for students from the public, private and even international and home schooling centers, and they see a difference in the way they are taught at school and with us.
Checkpoint & IGCSE Exams
We have set up special classes with strict adherence to the syllabus to prepare you to take the papers at the desired time.
During these special classes, students are still able to run experiments and continue learning science through theory and practical work.
Concept & Inquiry Based Learning
Through a combination of concept and inquiry, students are given the most holistic way of learning science.
Our classes are a combination of theory and hands-on experiments or activities, but even in the teaching, we try to ensure that students facilitate their own learning through different methods.
Career Path In Research
Get a headstart with our SBA Research Mentorship programme. Under this 7-8 month programme, students will undertake their own research project, supervised by qualified instructors.
This ultimately culminates in the publication of a paper or a presentation/exhibit at a science event.
science Programs For Children 5-12 Years Old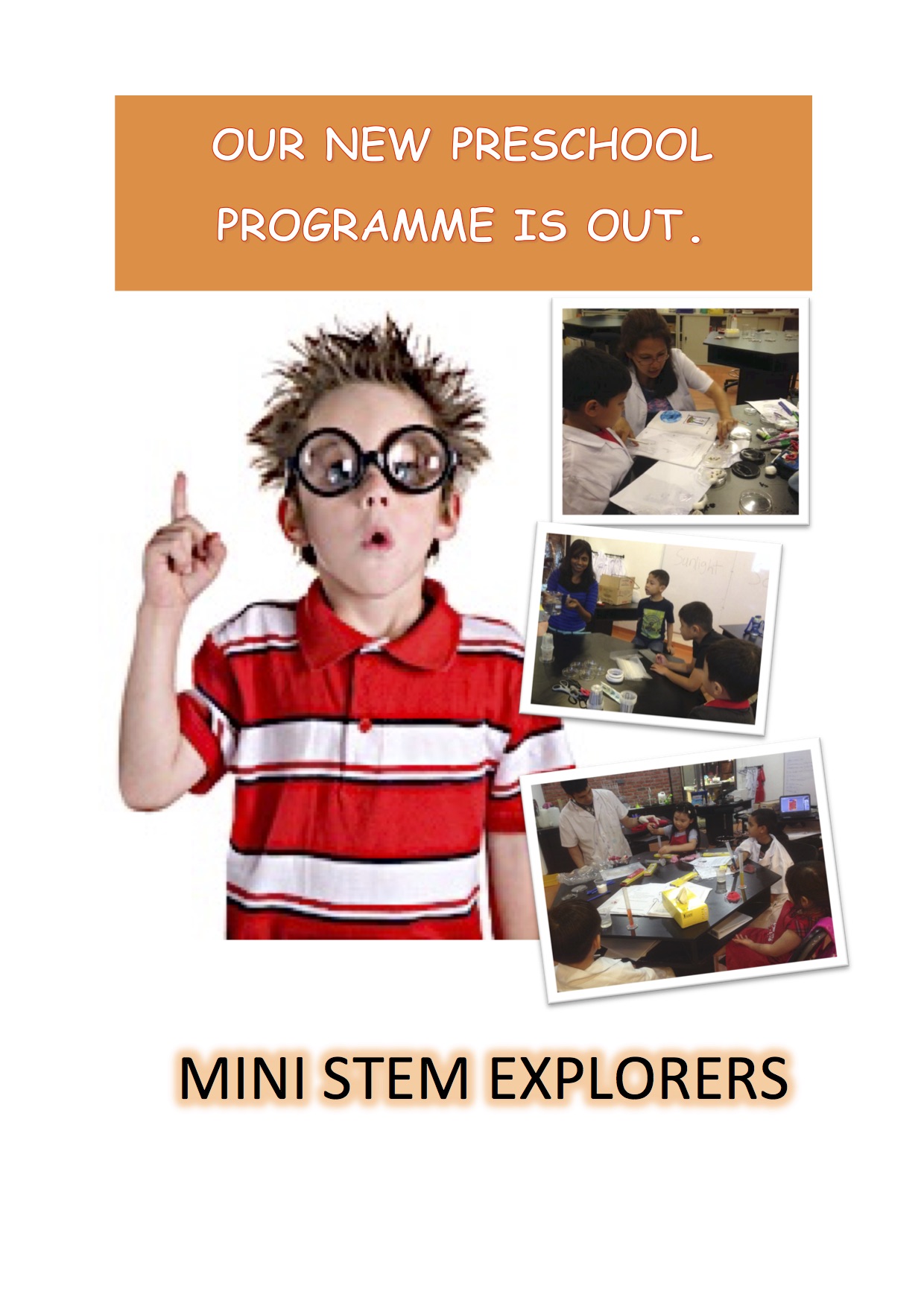 MINI STEM EXPLORERS (Children 5-7)
The Mini STEM Explorers course is targeted at children aged 5-7 years. This course gives them an introduction to the world of science and aims to keep them excited through a series of awesome activities and experiments, every week! Topics covered in this programme include living and non-living things, plants, weather, toys, and computational thinking.
STEM DISCOVERY (Children 7-9)
The STEM Discovery programme is targeted at children aged 7-9 years and consists of 3 levels: Level 1, 2, and 3. Students will be taught a deeper level of science in addition to performing an activity or experiment every week. Topics covered in this programme cover both the Malaysian national syllabus as well as the IGCSE syllabus, giving them a well-rounded perspective of science.
STEM EXPLORATION (Children 10-12)
The STEM Exploration programme for children aged 10-12 years follows a project-based learning concept, where students are guided through a particular theme to complete their own project. This marks the foundation for IBSE (inquiry-based science education), since students are given the freedom to learn at their own pace as well as determine the outcome of their projects.
Prepare Your Child For IGCSE
SBA FOUNDATION (Teens 13-15)
The SBA Foundation programme compresses the entire IGCSE science syllabus into 3 years, which makes it suitable for those wishing to take the papers within this time frame. Students entering Year 7, 8 or 9 would be able to follow this course, although supplementary work is required prior to the sitting of the examination.
CHECKPOINT YEAR 9
Our Cambridge Checkpoint Yr 9 programme is designed for those entering Year 9, who would be sitting for the paper in 1 year. We offer a 6 month intensive or 12 month programme to cover all the topics required for the examination, including time allocated for exam revision. We also offer practical work so as to keep learning a bit more interesting! This class is offered in both online and offline modes for convenience. More information on the programme outline can be found here: 6-month programme OR 12-month programme.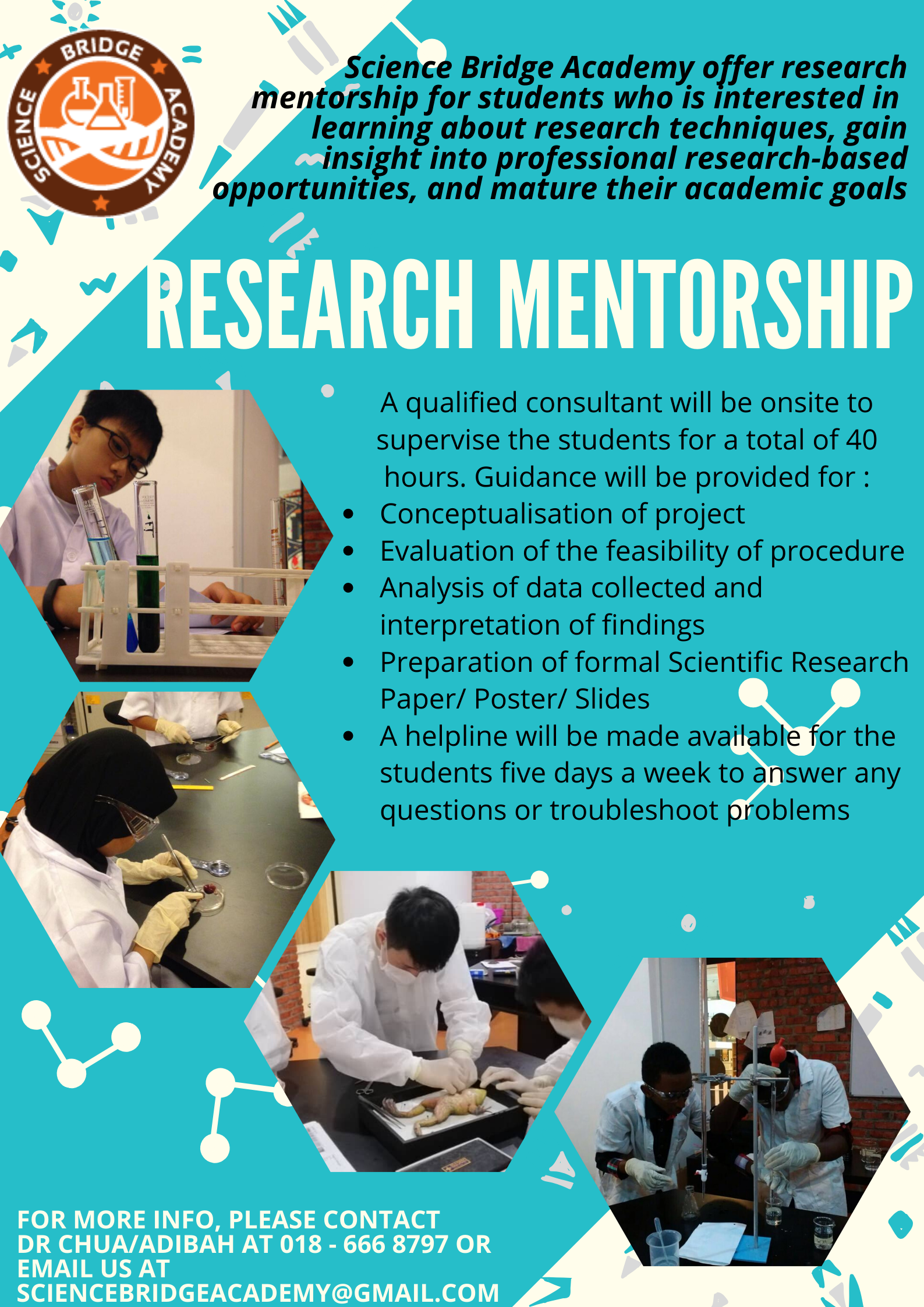 RESEARCH MENTORSHIP
The SBA Research Mentorship programme is a brand-new, exciting programme targeted at students who might be interested in exploring research as a potential career option. In this 7-8 month programme, students will be guided through their own research project, culminating in a written paper or presentation at a relevant science/STEM exhibition. We have commenced our first cohort.